Salvador is the historical heart of Brazil, loved by Charles Darwin, Walt Disney, Michael Jackson and Paul McCartney. It has great beaches, great Carnival and mild weather.
The place was one of the first European settlements in America. Before 1510, there was a village here with Portuguese, French and Indians living together. In 1549, it became the first Brazilian capital.
Salvador was a protagonist in the History of Humanity, from the 16th to the 19th centuries, when it was the main overseas port of the Lusitanian Empire, coveted by the French, English and Dutch empires. It was the main stage of the Brazilian War of Independence.
The Historic Center is an immense world heritage site on the Unesco list. Today, Salvador hosts the biggest party in the world: the Carnival of Bahia. More: History of Salvador ►

Copyright © Geographic Guide - Salvador, Bahia.
Carnival in Bahia, the greatest popular event on the Planet. Hot, musical and cheerful. There are more than one hundred mobile stages to liven up the party. Bahians call it trio elétrico, where bands play axé music.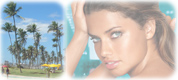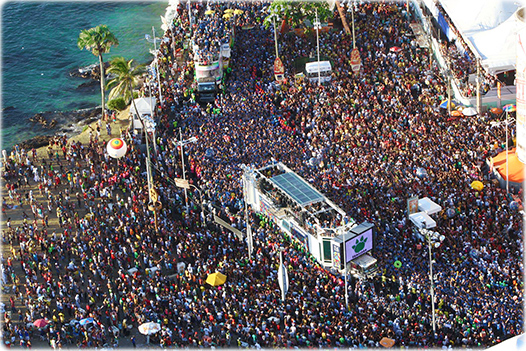 Above, Porto da Barra, considered by CNN one of the world's 50 best beaches, in 2011. It is a really wonderful place and one of the most important historical places in Brazil, surrounded by forts to protect the old Brazilian capital.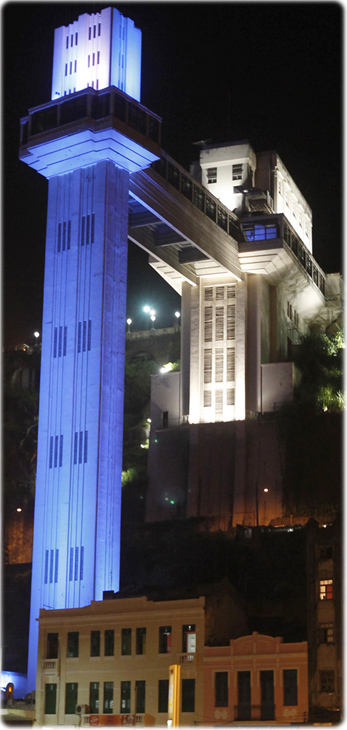 Baroque architecture inside the São Francisco Church, founded in the 16th century and renovated a few times in the following centuries.
Above, the Salvador bus provides a regular sightseeing around the main attractions of the city. The double decked vehicles are equipped with sound system and bilingual translation. The building in the picture is the Santa Casa da Misericórdia, founded in the 16th century.
The Lacerda's Elevator, built in 1873 by the Bahian brothers Lacerda. The second tower was built in 1929, in Art Deco style. It was the first elevator in the world to connect two neighborhood.
The Pelourinho, a world heritage site. It tells a lot about Brazilian culture.